Inaugural Geist Sprint Triathlon
Results
Photos
July 27, 2013
About This Race
The Geist Sprint Triathlon is part of a new TownePost Triathlon Series. Other events in the series include the Carmel Sprint Triathlon (April 14) and the Fishers Sprint Triathlon (September 15). Participants will earn points by competing in all three events with an overall series men's and women's winner.The portion of the proceeds from the event will benefit Team Luke, a 501(c)3 non-profit organization which supports cancer research for oncology patients at Riley Children's Hospital. More information on Team Luke can be found at: Team Luke.
Information regarding wetsuits: Each age group participant shall be permitted to wear a wet suit without penalty in any event sanctioned by USA
Triathlon up to and including a water temperature of 78 degrees Fahrenheit. When the water temperature is greater than 78 degrees, but less than 84 degrees Fahrenheit, age group participants may wear a wet suit at their own discretion, provided
however that participants who wear a wet suit within this temperature range shall not be eligible for prizes or awards. Age group participants shall not wear wet suits in water temperatures equal to or greater than 84 degrees Fahrenheit. Any swimmer wearing a wetsuit with a thickness measured in any part greater than 5 millimeters shall be disqualified.
Where
Indianapolis Sailing Club
11325 Fall Creek Road
Indianapolis, IN 46256
Schedule
Friday, July 26th
5:00 pm-9:00 pm: Registration & Packet Pick Up
6:30 pm-7:00 pm: Triathlete Orientation presented
7:00 pm-9:00 pm: Celebration dinner for all registered participants
Saturday, July 27th
6:00 am-7:30 am: Transitions Area Open
6:00 am-7:30 am: Packet Pick Up
7:45 am: Opening Ceremonies
8:00 am: Adult Course Start
9:00 am: Youth Course Start
Sign up Now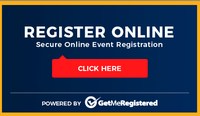 Course
The swim segment is 500 meters in the scenic Geist Reservoir.
The bike segment is 10 miles within the surrounding Geist area, with police and volunteer course monitors.
The run segment consist of a 5K(3.1 miles) on beautiful tree lined roads surrounding the reservoir.
Course Map
SWIM Map
BIKE Map
RUN Map
ALL THREE TOGETHER
Cost
Adult Triathlon-Individual
$80.00 registration (plus $12 for non-USAT members) through 5/25 at 11:59 PM
$95.00 late registration (plus $12 for non-USAT members) through 6/21 at 11:59 PM
Kids Triathlon-Individual
$60.00 registration (plus $12 for non-USAT members) through 5/25 at 11:59 PM
$75.00 late registration (plus $12 for non-USAT members) through 6/21 at 11:59 PM
Relay Team
$220.00 registration (plus $12 for non-USAT members) through 5/25 at 11:59 PM
$260.00 late registration (plus $12 for each non-USAT members) through 6/21 at 11:59 PM
USAT: This is to be a USAT Sanctioned Event
Awards
All triathlon finishers will receive a special commemorative medal at the finish line.
In the Individual Age Group Division, custom designed awards will be presented to top three triathlon finishers (1st, 2nd, & 3rd)
In the Relay Division, three custom designed awards will be presented to the top team in each category. Following the race enjoy a complimentary post-race message. The awards party will feature live music, great food, cold beer and drawings for numerous prizes from local businesses and area sponsors.
A big thank you to the Indianapolis Sailing Club for hosting this inaugural event. More information about the sailing club can be found at: Indianapolis Sailing Club.
Transition Info
One of the unique elements at the 2013 the Geist Triathlon will be the use of two transition areas.  Under this format, participants will exit the swim, enter the first transition area (T1) located at the Geist Sailing Club, and then head out onto the bike course.  Participants will then exit the bike course, enter the second transition area (T2) located at Holy Spirit At Geist Catholic Church, and then head out onto the run course.  The race will conclude with a finish at the Geist Sailing Club.
This will be a unique experience and a first for the triathlon scene in Indianapolis.  Course marshals, volunteers, and event staff will be stationed throughout the course and the transition area prior to, during, and after the event in order to provide support to participants.  Below are several tips and rules that will help make your experience that the event exceptional.
To minimize delays on race morning, we recommend staging your running gear in T2 prior to traveling to T1 to stage your bike gear.
Transition Rules/Tips:
Bike racks will be marked to correspond with a range of bib numbers.
All participants must place their equipment into their designed area within the transition areas.
All participants must return their bikes to an upright position in the property designed area.
Helmets must be worn, with the chin strap fastened, when on the bike.
All participants must reduce cycling speed when entering and exiting the transition area.
All participants must also mount/dismount their bikes within the designated zones.
Only registered participants will be allow to remove equipment from the designed transition areas.
No participant shall interfere with or impede the progress of another participant.
No glass containers are allowed with in the transition areas.
FAQ
Q: Where can I get a USAT license?
A: USAT licenses are mandatory for anyone participating in the Geist Sprint Triathlon. If you are not already a USAT member you may purchase a one-day license for the event by submitting payment with your registration. If you would like to purchase a one-year USAT membership, please visit their website athttp://www.usatriathlon.org for information.
Q: If I already have a USAT or USA Swimming card, do I have to bring it with me to Packet Pick-Up?
A: Yes, if you do not bring your card with you, you will be required to purchase a one-day license.  Additionally, you MUST bring a photo ID.
Q: How are does the scoring work for those participating in the 2013 Tri Series
A: The scoring system will be based on the rankings logic used by USAT (
http://www.usatriathlon.org/rankings/rankings-faq.aspx
) with a few minor changes since we are not scoring across multiple years. At a high level we will calculate a 'par time' or average time of the race participants based on the middle 60% of the finishers (i.e. we drop the top and bottom 20%).  The 'par time' will then be divided by the athlete's finishing time and multiplied by 100 to calculated their total points. Basically the athlete's that perform better than the average time will get more points while those that do not will get less points.  Points will then be totaled across events to determine overall, divisional, and age group winners.
Q. Is there a packet pick up prior to race day?
A. Yes!  We encourage all participants to join us at the Indianapolis Sailing Club on Friday, July 26 from 6:00-9:00pm.  Dinner and drinks will be provided, racers can pick up their packets, check out the course, and meet follow athletes.  There will also be a Tri Clinic at 6:30 to review basic rules and address any questions.

Q: Can I change a member of my Relay Team?
A: Yes, but you must notify us prior to the start of the event. The new member will be required to complete a waiver.
Q: Can I use decorations (balloons, etc.) to indicate where my things are in the transition area?
A: No. We reserve the right to remove any materials that will interfere with the safety and security of our competitors and their equipment
Q: Do I have to get body marked for my triathlon and open water swims?
A: Yes. Body marking allows us to easily identify athletes and aides us in safety issues.
Q: Can someone else pick up my race packet?
A:  No. USAT rules require each participant to show photo ID while picking up their packet. Please bring your photo ID and USAT card (if applicable) during designated packet pickup/check-in hours.
Q: What time do I need to arrive on race morning?
A: We recommend that you arrive 
before 
7 am on race morning. Check-in closes at 7:30 am (Don't be late). Mandatory Race Meeting at 7:45am.   
We highly encourage athletes to check-in on Friday evening if at all possible.
Q: May I take an entry from a friend that can no longer participate?
A. No. Using another registrant's entry is against USAT rules. If you are caught, you will be banned from participating in any USAT sanctioned event for three years. Please don't try it!
A: Planet Adventure, PO Box 3498, Carmel IN 46082
Q: Can I volunteer at this event?
A: YES! Please invite your friends/family to join you.  Email
sheri@planetadventurerace.com
 and we will let you know what you can do to help! Volunteers get a Geist Tri event shirt and a chance to win a $50 gift card from Bella Vita.
Q: Can two people make up a relay – instead of three?
A: Yes, just let us know who is doing each segment.
Q. Do I have to register online?
A. Yes. You may pay online using a credit card or debit card. This allows us to keep track of each athlete.
Swim Questions
Q: What is the expected water temperature of Geist Reservoir on race day? 
A:  We will post unofficial water temperatures on GeistTri.com and Facebook starting a week before the race,  but the official water temperature will be taken by our USAT officials on race morning. Water temperature is expected to be 79-82 degrees.  For updated information, please visit:http://www.fishingnotes.com/lakeinfo.php?id=8786
Q: Do I need a wetsuit?
A:  The wetsuit guidelines set forth by USA Triathlon state: USAT rules state that competitors may wear wetsuits if the water temperature is 78 degrees or lower. USAT rules also state that if the water temperature is between 78.1 – 83.9 degrees, competitors may wear wetsuits but will not be eligible for awards. If the water temperature is 84 degrees or above, participants may not wear wetsuits.
Q: Can I use any stroke in the swim portion?
A: Yes. Swimmers may use any stroke to propel themselves through the water, and may tread water or float.
Q: If I hang onto the buoys will I be disqualified for doing so?
A: You may stop and rest during the swim, but you must not interfere with the progress of other swimmers.
Q: Do I have to wear swim goggles?
A: No, but it is recommended.
Q: How will the swim start take place: 
A:  Swimmers will be self seeded the morning of the event and be jumping off the end of the dock one at a time in 3 second intervals.  DIVING IS NOT ALLOWED.

Bike Questions
Q: When can I rack my bike?
A:Everyone will rack their bikes on race morning in the bike transition area.  There will be no racking the night before.
Q:  Can I use a tandem or recumbent bike in the race?
A: No.
Q: Do I have to get my bike inspected?
A: No, but we strongly urge you to do so. Many people experience technical problems on race day that could have been easily avoided if the bike had been inspected prior to the race. In order to avoid disappointment on race day we urge all competitors to have their bikes inspected no more than 3 weeks prior to the event. T3 Multisport will be available on race day to address any general issues.
Q: Can I wear Headphones while biking or running? 
A:Athletes are not allowed to use any sort of personal music system. No exceptions.
Q: Can I ride my bike in transition?
A: No. Athletes must mount or dismount their bike outside of transition. Athletes may run or carry their bikes in the transition area.
Q: What is "Drafting" on the bike course?
A: Here is a very basic explanation of drafting, but to learn more we suggest you consult the USA Triathlon website and view the rules information posted. (Please see Section 5.10 for "Position Fouls" on the bike.) "Drafting" is basically riding right behind another competitor on the bike course. By drafting behind someone you gain an unfair advantage because it allows you to ride at the same speed as the person you're following without exerting as much energy. In the sport of triathlon for age group events here in the U.S., drafting is not allowed.