Results
Photos
June 15, 2013
About This Race
Lance and Cathy Lewis have been a big part of the IOPO Run/Walk from the very beginning. Both were introduced to the IOPO community the day of our first walk and it was announced that Lance received two healthy lungs from fallen police officer David Moore. Both are very appreciative of the gift of life given to Lance and he can be an active and giving father, grandfather and husband. Come out and help us raise awareness and funds for the greatest gift of all, the gift of life!
Where
White River State Park
801 Washington Street
Indianapolis, IN
Schedule
7:00 am-8:00 am: Registration & Packet Pick Up
8:30 am: 15K Run Start
8:35 am: 5K Run/Walk Start
10:00 am: Awards
Cost
$20.00: Includes a t-shirt for all those pre-registered by June 9th
$25.00: Price after June $25, shirts will be available while supplies last
Online registration closes at 11:59pm on June 12th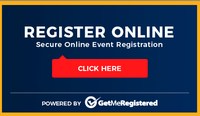 Garden of Hope
Picture a sea of faces, warm wishes and inspirational quotes that will remind us of why we are walking and running on this special day. The Garden of Hope will be a focal point for our event- a special place to honor friends and loved ones who gave the gift of life and offer hope to those waiting for a life saving donation.
IOPO will create a special sign with a picture of your loved one with your personal message. Go to www.iopofoundation.org for the form, specific needs for the picture requirements and your personalized message. The cost is $15 and you can take the sign home with you after the Run/Walk.
For further information, please visit us at: http://IOPORunWalk.org.