Results
Photos
 Iron Eagle Paddle & Run
Saturday, May 11, 2013 at Eagle Creek Park at the Crest
About This Race
The Eagle Creek Park Foundation is partnering with Planet Adventure for its first-ever multi-sport race, a fundraiser to help fund improvements, trail restoration projects and environmental education programs within Eagle Creek Park, one of the nation's largest city-owned parks.
Athletes of all ages can venture through the park by land and water alternating between trail runs and 1.25-mile canoe, kayak or rowboat legs.  The race format starts at Eagle's Crest and consists of a 1.25-mile paddle to the Eagle Creek Park beach, 5K trail run, 1.25-mile paddle back to the westside, and 1.25-mile trail run back to the Crest.
Participants have the choice to enter as an individual or team in 3 divisions: kayak (1 or 2-person), canoe (2 or 3-person), or single/double sculling rowboat (1 or 2-person). Competitors have the option to bring their own kayak, canoe or rowboat, or rent a boat upon registration (limited amount available). Racers bringing personal boats are required to bring a PFD (personal flotation device), also known as a life jacket.
The Eagle Creek Park Foundation (ECPF), a 501(c)(3) non-profit organization consisting of more than 1,000 members was formed in 1978 to protect, promote, enhance and support Eagle Creek Park, an island of nature surrounded by an urban landscape.  With over 3,900 acres of land and almost 1,400 acres of water, Eagle Creek Park represents almost half the acreage under the stewardship of Indy parks.
Where
Eagle Creek Park's Eagle Crest
7201 Fishback Road
Indianapolis, IN 46278
Schedule
7:00 am Gates Open for Boat Drop Off
8:00 am Registration Opens
9:00 am Start Time
Race Information
Boat rental is first-come, first-serve. Please call Henry with the Eagle Creek Park Marina at 910-257-5067 prior to registration to check on rental availability.
For boat drop off, enter the park through the Eagle's Hide-A-Way entrance (8901 W. 65th St.) at 65th Street and Raceway Road. Drive east about 1/2 mile to the "T" and turn right, and proceed about 1/4 mile where the paved road ends. This leads to the field where boats will departure. You can also use this link to identify the location. You are responsible for transporting your own boat.
Food trucks will be available post-race, and Flat12 on behalf of The Anker Consulting Group will supply a limited amount of beer for adults 21+.
Food Trucks will be available after the race
Timed by MyLaps Timing System
Prizes are unique and courtesy of the Eagle Creek Park Foundation
Photos free to download courtesy of the Eagle Creek Park Foundation
Cost
$45 per person up to March 31st at Midnight
$55 per person April 1st thru April 30th at Midnight
$65 per person May 1st thru race day
$25 Boat Rental (includes boat, paddles and PFD)
$25 Boat Rental (includes boat, paddles and PFD).
Limited amount available. Call Henry directly for availability and reservation in addition to online registration.
RACE DAY REGISTRATION MUST HAVE THEIR OWN BOAT (with PFD and paddles).
Registration includes a 100% polyester moisture wicking performance shirt with 4oz UPF 40 sun protection. Men sizes are S-2XL, and women XS-2XL (for registrations before April 30th at midnight). Shirts will be available on race day based upon availability.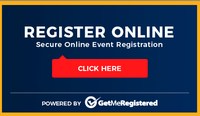 1.25m trail run to the boats
1.25m paddle to the Eagle Creek Park Beach
5K trail run
1.25m paddle back to the west side
1.25m trail run back to finish line at the Crest!
Divisions
Kayak 1 or 2-person
Canoe 2 or 3-person
Rowing Boat 1, 2-person
West Side Run
This is the same for both to and from the boats.
Paddle
This is a straight shot from the west side to the beach.
East Side 5K
This is an out and back course.