Head for the Hills Patoka Lake Sprint Triathlon
Saturday, August 24, 2013
About This Race
Head for the hills of southern Indiana to race for a cause. All proceeds from this race will go to support Patoka's non-releasable raptors, a red-tailed hawk and eastern screech owl. With your help we may also be able to save the life of a bald eagle and acquire a non-releasable eagle for our educational programming.
Where
Patoka Lake- Beach
3084 North Dillard Road
Birdseye, IN 47503
Schedule of Events
7:00a-7:45a Packet Pick-Up only, NO RACE DAY REGISTRATION
8:10a- Kid's Fun Run- Onsite registration for this 1/4 mile race on a paved bike trail (up-hill run) with awards!! Free event for ages 14 and under.
8:30a- Triathlon Swim
REGISTRATION AND PACKET-PICK UP:
Friday, August 23rd 8a-8p at the Patoka Property Office
Saturday, August 24th (Race Day) 7a-7:45a
** Each registration includes one t-shirt until August 3rd.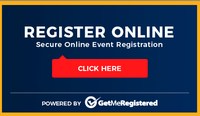 Course
Come join us in the scenic Patoka Lake area for a 500 yard swim in beautiful Patoka Lake, 12.8 bike along hilly roadways, 5K through the woods along portions of a well groomed gravel lane and paved trail. The bike course will be inside the Patoka Lake property.
Parking
Available in the upper beach parking lot. Parking attendant will be on duty.
Award
Overall Male & Female
Age Groups: 19 & Under, 20-29,30-39, 40-49, 50-59, Masters: 60+
If you are a male over 220 lbs or a female over 165 lbs, consider registering for the Clydesdale/Athena category. You don't compete in your age group but are eligible for Clydesdale/Athena awards.
Hotels
Name
Fisherman's Village
4 Seasons Patoka Resort
Comfort Suites
Days Inn
Sleep Inn
Patoka Lake Marina and Lodging
Phone Number
1-317-600-4093
1-812-685-2488
1-812-936-5300
1-812-482-6000
1-812-481-2008
1-812-685-2512
Address
2424 Dillard Rd
7886 W State Rd. 164
9530 West State Road 56
272 Brucke Strasse
75 Indiana St.
2991 N. Dillard Road
Address
Birdseye IN 47513
Eckerty IN 47116
French Lick IN 47432
Jasper IN 47546
Jasper IN 47546
Birdseye In 47513
Price
$89 per night
15% off each night
$105 per night*
$88.20 per night
$75 per night
10% off total
Release Date
August 1st
None
August 16th
August 9th
July 23rd
None
Rooms
4
While Available
5 Singles and 5 Doubles
5 Singles and 5 Doubles
5 Singles and 5 Doubles
Cabins/Suites/Bunkhouse/Floating Cabins/Houseboats
Additional Comments
Very Close to the Lake
Vacation Cabins and Homes
*Rate only applies if all rooms are filled ($149)
Boats and Cabins do get reserved quickly
*All room blocks and discounts are under Patoka Lake Triathlon Athletes
[metaslider id=1992]