Coach Hathaway's Running South 5K & 10K
Saturday, September 28, 2013
About This Race
A fun event with a 10K, 5K, 1 Mile and Kiddie Romp, open to all ages and abilities, to benefit the Perry Township Education Foundation. Coach Hathaway was a cross-country coach and biology teacher at Perry Township Schools for more than 40 years. He also coached runners at the University of Indianapolis, taught marathon and half-marathon training classes and ran in 131 marathons.
Where
Southport High School
Auxiliary Gym (East Side)
971 East Banta Road
Indianapolis, Indiana

Schedule
7:30a-8:15a Racer Check In & On-site Registration
8:30a 10K Start
8:50a 5K Start
10:20a 1 Mile Start
REGISTRATION AND PACKET-PICK UP:
Race day registration and packet pick-up will at the race start area (Shelby Street & Loretta Drive).
Entry Fees for the 10K is $20 for regular and $10 for student, 5K is $15 for regular and $10 for student, 1 Mile is $5 for regular and student, add $5 for race day registration for 10K and 5K regular registration.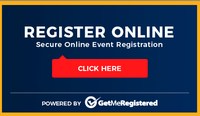 Coach Hathaway Memorial Contact
Perry Township Education Foundation
6548 Orinoco Avenue
Indianapolis, IN 46227
lbrune@perryschools.org

Course Maps (UPDATED)