Sunday, September 29, 2013
The 4th Annual Planet Adventure Wabash Heritage Trail Marathon will be Sunday, September 29, 2013.
The event will start and finish in historic Battleground Indiana at the Tippecanoe Battlefield Museum. The (out and back) course will follow the Heritage Trail through and beyond Lafayette. The scenic route will take you through beautiful wooded and semi-urban areas as you run on all sorts of trail surfaces.
Start Times: (note: may be adjusted based on entry volume)
Full Marathon: 8:00 AM (All Times Eastern)
Half Marathon: 8:10 AM
Quarter Marathon (6.55mi) Start Time: 8:20 AM
Race cutoff time will be 4:30 PM
Race Field:
Limited to 500 runners
Race Start/Chip Timing:
This will be a chip timed start, you will want to "self seed", faster runners up front. All distances chip timed by MyLaps Bibtags system.
Early Packet Pickup:
Packet Pickup is scheduled for Saturday, September 28 from 4-7:00pm at Tri-N-Run located at: Mar Jean Village 13 N. Earl Ave Lafayette, Indiana 47904
**Come to packet pick up for your chance to win a pair of Minimus Trail Shoes from New Balance!**
1 entry for anyone that picks up their packet early
1 Extra entry for anyone that makes a purchase at Tri-N-Run
Race Options & Entry Fees:
All PAID entries by midnight, September 22nd, include an Event shirt
Race Day Registration open from 6:30am-7:30am
Race Day Registration add $5
Race Day Packet Pickup:
6:30am-7:30am at the start/finish
Pre-Race Meeting:
7:40am with National Anthem
Parking:
On city streets and limited parking in the museum lot.
Photos:
Free to download after the race!
Spectator Info:
Can be found at the Start/Finish at Registration
Park Fee:
None
Swag:
 All entries will receive a Event T-Shirt if registered and PAID by midnight, September 22nd.
Facilities:
 Portables Only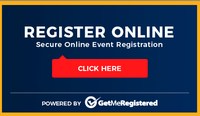 Full Marathon $65
Half Marathon $40
Quarter Marathon $25

Full Marathon $75
Half Marathon $45
Quarter Marathon $30

Price 9/23/13-9/28/13 (Shirt Not Included)

---

Full Marathon $85
Half Marathon $55
Quarter Marathon $40
All racers will receive a unique finisher medal commemorating the event. Cash Prizes to Top Finishers in Full Marathon
1st Place Overall Male & Female Runners $125 each
2nd Place Overall Male & Female Runners $75 each
3rd Place Overall Male & Female Runners $50 each
(100 minimum marathon finishers to qualify for cash payout)
Gear Prizes from our Sponsors for top 3 Male & Female finishers in other race distances. Age Groups Male & Female (Note: Adult Age Groups Male & Female (Awards will be awarded 3-deep for divisions with more than 100 racers, 1 deep otherwise)
18-24 25-29
30-39 40-49
50-59 60-69
70+ Masters Division
You will automatically be entered into the correct division based on your age.
The course leaves the Tippecanoe Battlefield like it did in 2011!   All three race lengths travel the same course but turn around at the respective aid station.   The course is the flattest, fastest course that we maintain in our series!   If you want a good PR on a trail then this is the one! The course starts off with mostly single track and the only rise in the entire course.   It is well maintained single track and runs along Burnett Creek.  You will come to a easy creek crossing with historic boulders to skip across the low water.    The trail then widens a bit to bring you up to a old pedestrian bridge called the Davis Ferry Bridge.  Built in 1912 it once was a road used to connect Battle Ground to Lafayette.   It is one of the last cast iron bridges left in Tippecanoe County The course then runs along the Wabash River down to Lafayette.  This portion of the course is one of the most beautiful parts of the run.   Flat and without much hard turning.  It is widely used by the public for long strolls during the summer months.   The trail comes up to a paved section that leads you up to the new pedestrian bridge where Lafayette and West Lafayette are connected.  After crossing the pedestrian bridge you will come to another section of single track that will run along the Wabash River now on the West side.  You will encounter lots of hard pack single track and beautiful scenery along the way.   This single track will open up to a paved section that leads up to Fort Quiatenon where the turnaround point is for the full marathoners.
Course Map: View/Download Course Map PDF
"On the Menu"

Aid Stations will be positioned at 3.28 miles, 6.55 miles and 9.5 miles, 13.1 mile (since it's an out and back course these stations will be available again on the way back to the start).
All aid stations will feature:

Trail Mix
"PA" Potatoes… salty
Water
Flat Cola
Electrolyte drinks
Hammer Gel or equivalent

Post Race we'll have for you:

Chocolate Milk
Cookies
Bananas
Chips
And more "PA" Potatoes….
Red Roof Inn Lafayette

---

Hilton Garden Inn West Lafayette

---
Location:
Tippecanoe Battlefield Museum, Battleground Indiana

Physical Address: 200 Battle Ground Ave. in Battle Ground, IN 47920

[ Map It ]

From the North or South:

I-65 to Exit 178.  Head South on US43 to the first left (Burnett Road).
Once you turn left on Burnett take the first left which is Prophets Rock Road
Prophets Rock Road will take you into Battleground.  Park on the streets of the city and make your way down College Street to the Start/Finish.  Parking is limited at the museum so please park on the streets.
Course Photos and Video by
Joe Ely
– Thanks Joe!
Testimonials
"You know a race is fun when you are sad to see the finish line, knowing the race is over. It's even better when such a race is a marathon. …a good race, worth remembering. Thanks to Planet Adventure for a good organization".- Joe Ely
"I really enjoyed this race to the hilt. Fun race, good people organizing. This race deserves good support"
"Thank YOU for putting on such fabulous races and bringing yoru awesomeness to Lafayette! We appareciate you guys!" – Sarah Hill
"AMAZING trail and even more phenomenal support and aid stations. I LOVE Sunday races and I will be back and stalking planet adventure races! We were supposed to use this as a 20 mile training run but the PA potatoes were so amazing I ran my first full marathon with my fiancé
thank you all!" – Blythe Potter
"Everyone involved was so nice and so supportive. Their support and encouraging words helped me to go on when I did not think that I could. It was a unique experience that I was glad to be a part of." – A.P.
"Another great race by Planet Adventure. I won't be able to walk after 26.2 miles, but you guys rock! Thanks for everything you do!" – Sean Patrick Hart
I've done a fair share of races and this is still my favorite! You guys put on an excellent event out there today! Thank you!" – Terri Smith Wright
"Thanks so much for yet another awesome Planet Adventure Race Event! We really enjoyed the Heritage Trail run today. Always so well organized and everyone is so inspiring and encouraging!" – April Polly
"Great course, well-organized race, and a truly great group of runners. Thank you for all your hard work!!" – Ruth Wertz